Vineyard Tours and Wine Tastings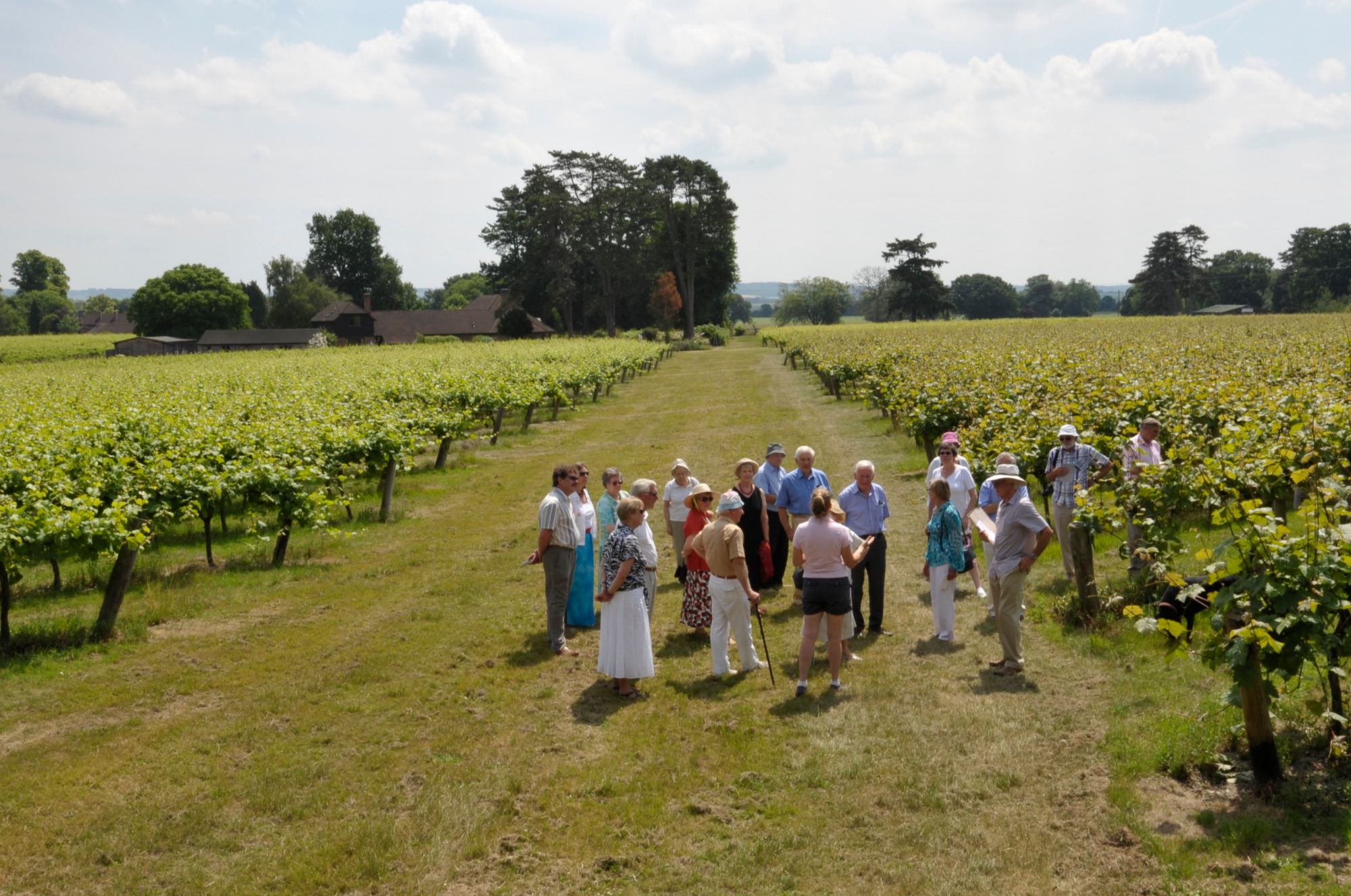 Vineyard Tour and Wine Tasting - £10 per person
On most weekends from the beginning of June to mid September, the standard 1-hour vineyard tour comprises a guided walk through the vines and tasting of 3 wines produced from the vineyard. Tours start at 11am, 2pm or 4pm. To book a standard 1 hour vineyard tour, please contact the vineyard:
info@brightwellvineyard.co.uk 01491 832354
Winemaker's Tour - £18 per person
This is a minimum 2-hour vineyard tour and wine tasting, comprising an in depth talk and stroll through the vines with nature walk to the River Thames, followed by a discourse on winemaking methods while tasting 5 wines produced at the vineyard (including Sparkling wine).

Group Vineyard Tours and Wine Tastings
For groups of 10 to 34 people, our private 1 or 2-hour vineyard tours and wine tastings can be run on a mid week or weekend day at a time to suit the group. For more information, please contact the vineyard.
To book an available date for a group tour, please contact the vineyard:
info@brightwellvineyard.co.uk 01491832354